Changelog
The Mumu X timeline of updates
1.4.3
🆕 Skin tone picker by right-clicking emoji
🤝🏼 Fixed onboarding
1.4.1
👀 Fixed emoji appearance for macOS below 12.3
1.4.0
🥁 All new emojis from macOS 12.3 – you have to update to macOS 12.3 though
👋 Hand-picked synonyms for all those new emojis
🥽 Fixed initial lost focus on the search field
↗️ Fixed jumped cursor when holding shift to pick some emojis
1.3.3
✨ Fixed wrong emoji pick on Electron apps
🚿 Fixed onboarding tip that appears randomly
💅 Fixed skin tone change to all emoji
1.3.2
😉 Better emoji and special symbol browsing experience
🚌 Fixed housekeeping crash
1.3.1
✏️ Latest copy to support special symbols
1.3.0
💎 30k+ special symbols aka unicodes – some of them require additional fonts to be installed
🎨 Option to apply skin tone change to all emoji – opt-in via menu bar
🥳 New emoji tab icons
🗄️ New emoji grouping and order
🌀 New waiting screen to do occasional housekeeping
1.2.1
📨 Send feedback with email
🥒 Fixed random crash after picking the first few emojis
🧢 Fixed skin tone picker for every emoji group
1.2.0
⚡ Faster emoji picking for the first 5 emojis
🌈 Emojified menu for visibility
🆘 More accesible help center and send feedback on emoji window
1.1.2
☢️ Fixed search result that returns the same emoji regardless of the keyword
1.1.1
❓ New help center to explore what's possible with Mumu X
↔️ New way to send feedback – press ⌘f while the cursor in emoji window is active
🧹 Fixed emoji window layout when "always scroll" mode is active
1.1.0
🍭 New GIF representation for each emoji in Smileys & Emotion.
👐 New shortcut to prevent emoji window from closing – pick multiple emojis?
⌨️ Support for Dvorak keyboard.
😎 Search result improvements.
🦞 Bug fixes and improvements.
1.0.1
Fixed repeated license activation.
Fixed emoji window position for Drafts & Tot app.
Fixed unmovable cursor when the search result is empty.
1.0.0
🧠 5k+ GPT-3 AI powered synonyms.
🤗 Personal synonyms.
📌 Pin emoji to top.
💥 Latest emoji support.
🗂️ Emoji groups.
🎨 Skin tone changer.
💙 Accent color support.
🌓 Light & dark mode.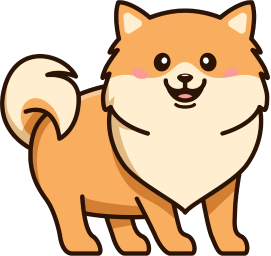 Ready to up your emoji game?
Hundreds of people are using Mumu in their daily workflow.